Because of YOUR kindness, generosity and belief in us, we have been able to donate over $500,000 through April 4, 2023, to organizations, families and individuals in our community. We are humbled and forever grateful, you inspire us to continue working hard for our community.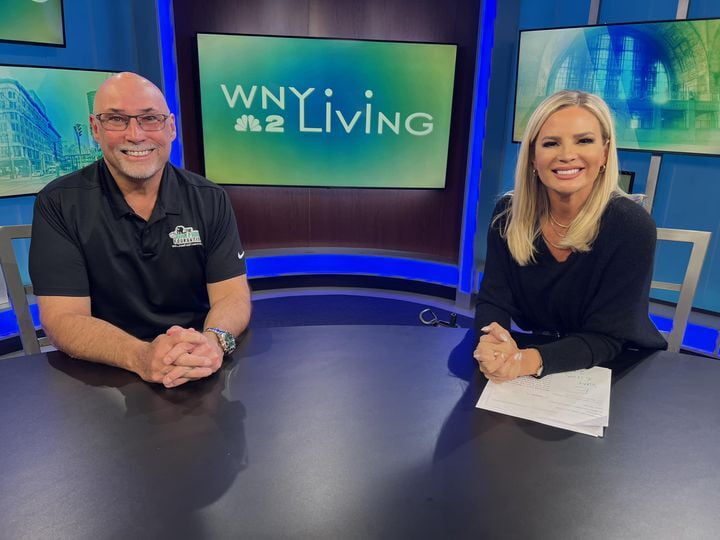 Thank you so much
Lydia Dominick
and the
WGRZ - Channel 2, Buffalo
team for hosting us on the WNY Living segment of the WNY Living show which aired April 15, 2023 and for allowing us to tell our story.
We're so proud to be part of such a caring, giving community, i
t really does take a village.
You can check out the show by clicking on the photo of Ron and Lydia.

Wheelbarrow Of Booze Raffle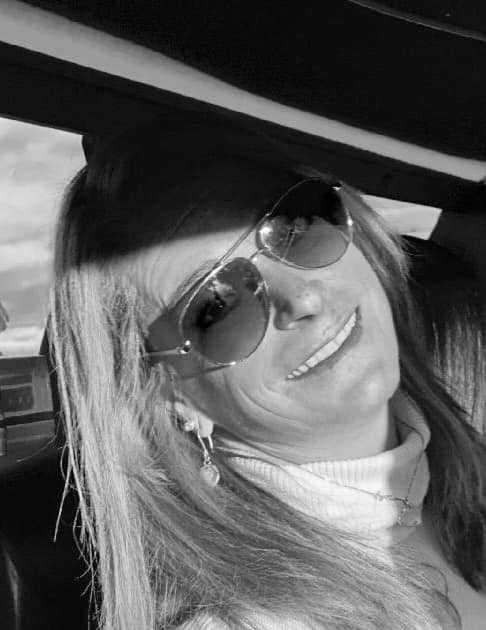 We are honored to announce that this year's Wheelbarrow of Booze Raffle will benefit our friend, and probably yours, Tina Molinaro.
Tina was recently diagnosed with late-stage colon cancer. We will be donating as tickets are sold to help offset expenses as soon as possible.
We know Tina has a huge group of friends that will show her lots of love.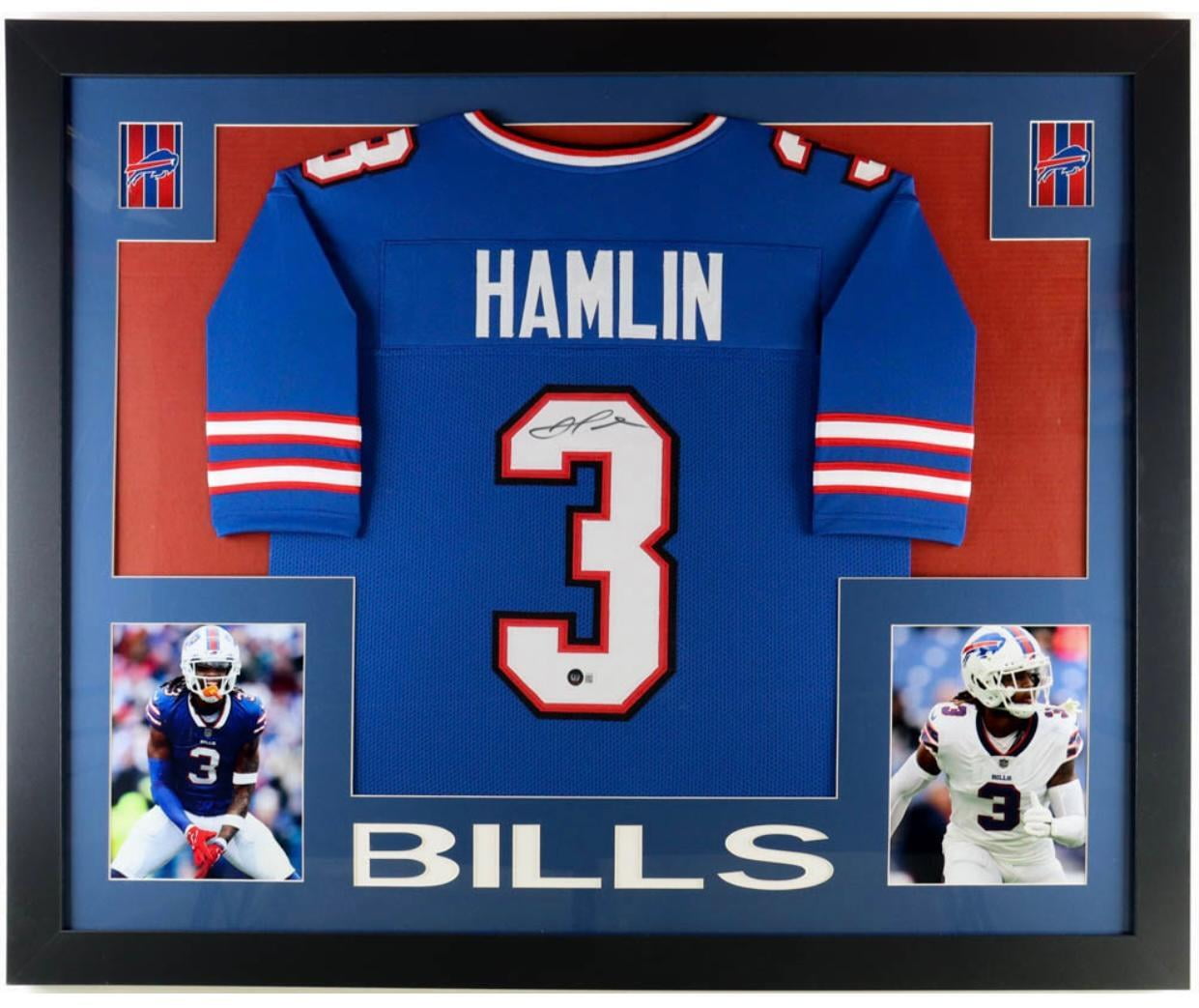 This awesome Damar Hamlin signed and framed Buffalo Bills jersey will be raffled off at this year's 14th Annual John Fiore Memorial Golf Tournament.
Proceeds will benefit the Ronald McDonald House of Buffalo and WNY Heroes.
You DO NOT need to be present to win and the winner will be drawn live at the tourney on Saturday, August 12th at Willowbrook Golf Course in Lockport, NY.
Tickets are 1/$5; 5/$20 and 15/$50 and can be purchased below or on Venmo at @johnfiorefoundation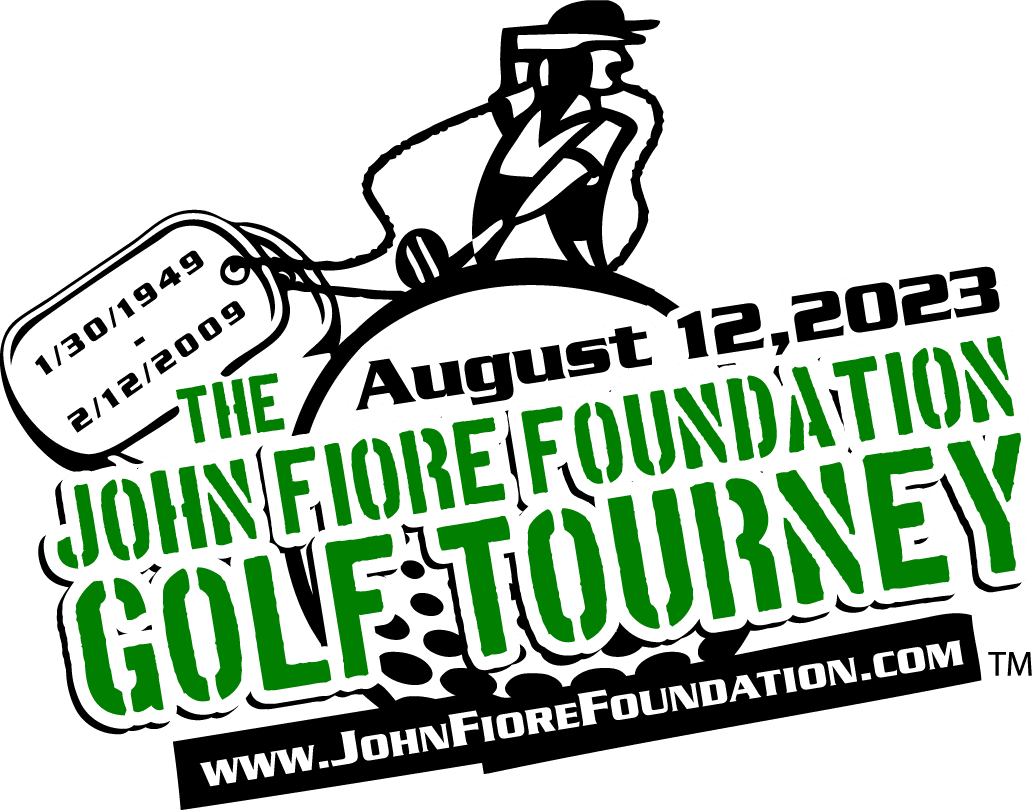 The 14th Annual John Fiore Foundation Memorial Golf Tournament will be held on Saturday, August 12, 2023 at Willowbrook Golf Course in Lockport, NY.

Golfer registration is SOLD OUT!

Golfers who haven't paid yet BUT already have a team reserved can still pay online.

Price of golf is $125, it goes to $140 on July 1, 2023
2023 Golf Tournament Sponsors
The John Fiore Foundation
​Little Free Food Pantry
We're so very excited to have opened our Little Free Food Pantry to the public on November 20, 2021!
We are beyond grateful to all who made our dream come to fruition: Councilman Ken Tompkins for believing in us and for making all of the necessary connections, Kendra Cleri, Jacqueline Johnson, Geoffrey Burns & John Walp for dedicating their Facebook birthday fundraisers to us, MJ Alessi for her guidance & inspiration, Gary Johnson for building the box from a crazy idea in our heads, Brian Markovich & David Dingman for ensuring that it was installed properly, Joanne Lorenzo for allowing us to place it on the property. We appreciate you all more than you could possibly know. Anyone can bring items to help fill the box at anytime at 1910 Falls Street at the corner of 19th
and Falls Street, it is well lit and there is a security camera.
Love,
The family and friends of John founded the John J. Fiore Memorial Golf Tournament in 2009 (incorporated as The John Fiore Foundation in 2019 and we received 501c3 status in 2020) as a way to honor his memory after he passed away on Flight 3407 in Clarence, New York on February 12, 2009.
John dedicated his life to his family and his country, spending 30 years serving the United States in both the Marine Corps and the Air Force He fought for our freedom in Vietnam, Desert Storm and had 2 tours of duty in the Iraqi War. John retired from active duty as Chief Master Sergeant in 2006 and was due to retire from his civilian career at Washington Mills in 2011. Our hero continues to be sorely missed.
John always had a special place in his heart for children, having spearheaded fundraisers for Children's Hospital and various local organizations. As of April 4, 2023, we have been able to raise $277,500 in our first thirteen years for the Ronald McDonald House of Buffalo. In addition, we've raised $56,000 for WNY Heroes, $20,000 for SABAH and $146,500 for other organizations and local families in need. That brings our donation total to $500,000. The family and friends of John thank everyone that has played a role in our success, we couldn't do it without the love and support of so many wonderful people.
* Member, Upward Niagara Chamber of Commerce
*Member, Cheektowaga Chamber of Commerce
*December 2021 Coach Fashion Outlets Niagara Falls, USA Charity Of The Month
* December 2020 Berardi Immigration Law Giving Tuesday Recipient
* August 2020 Cellino Plumbing Non-Profit of the Month
* January 2019 One Buffalo Community Award Presented by Pegula Sports and Entertainment